The Who, What, Where, When and Why of CSA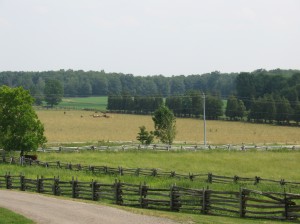 Community Supported Agriculture
Who, What, Where, When, Why
by Schirin R. Oeding
Who: The development of the consumer/farmer food co-op is attributed to Japanese and European programmes of the late 1800's. The CSA as we know it today took its first steps in Japan, during the 1930's, when over 25 tons of industrial mercury were dumped into Manamate Bay. Food security suddenly became a priority to many Japanese people; today, 22% of Japanese households participate in some form of Community Supported Agriculture. In 1984, Robyn Van En of Indian Line Farm, Massachussets, introduced the CSA model to North America. Since then, the number of registered, certified organic or biodynamic CSAs has sprung to approximately 1,200 in North America, and is growing steadily.
What: Community Supported Agriculture is a movement which not only provides a direct link between garden and table, farmer and consumer, but also works to renew a network of trust and community between the two. While less than 1% of the population is directly engaged in farming, the sustainable stewardship of our land concerns everyone. A CSA provides a non-farmer with a healthy diet that is in tune with global climate change, soil fertility, locally available foods and represents a human and humane interaction between the land and those working it. Thinking locally makes global sustainability possible.
Where: At Whole Circle Farm, our CSA aims to provide more than a basket of vegetables once a week. While good produce speaks for itself, picking-up a CSA share from the farm or farmer's market gives the farmers the opportunity to answer questions, and explain or demonstrate the process of growing vegetables. CSA members can also choose to volunteer in the garden. Trucking food in from far away is expensive, and fossil fuel is not a renewable resource. By bringing food that was grown locally (within a 100 mile/160 km radius, or, ideally, less) to your table, you avoid contributing to the 1,500 miles/2,414 km the average North American meal has traveled.
Actually, if we all ate one locally grown, organic meal per week, we could reduce our fossil fuel consumption by up to 1.1 million barrels of oil weekly.
When: Once per week, during the growing season –and sometimes in the winter, too. The vegetables are planted and harvested according to demand only: a one hundred member CSA will harvest one hundred heads of lettuce (with a few extra, just in case), waste is minimized and the soil's fertility is not misused. On pick-up day, the farmers rise extra early to harvest, wash and pack the week's shares; vegetables last longer when they are harvested before sunrise, still dewy and lush from the night's cool air.
Why: First and foremost: because it tastes good. But there's more: a locally viable agricultural economy makes for stronger communities by "fostering interaction between producers, traders, and consumers, and where appropriate price, the human needs, the eradication of poverty, greater cultural equity, and environmental impacts are explicitly addressed in the process." (Rudolf Steiner, Associative Economics) While this may seem like a mouthful, it really isn't; our individual choices reach further than we think, but the choices we make, still, after all, begin at home. When we choose to eat a beautiful, locally-grown meal of fresh tomatoes, field lettuce, spring beets and crunchy carrots, our plates speak for themselves. And while they may still speak with quiet voices, in the long run, no one sends a clearer message than someone who values life, and understands that we are all living on this earth together.
More:
Animal, Vegetable, Miracle by Barbara Kingsolver
The New Organic Grower by Eliot Coleman
My Roots by Monty Don
Sharing the Harvest by Elizabeth Henderson
Living on the Earth by Alicia Bay Laurel